At the ECVC Frame Shop, you choose from a variety of high quality mouldings, mats and glass options with the help of our experienced framing professional to preserve your most precious treasures for a lifetime. Our custom framer, Penny Hines, has been providing exceptional service and creating beautiful custom frames for over 25 years, twelve of them being with us here at the ECVC Frame Shop.

CUSTOMIZED FOR YOU
Everything is cut and pieced together here in our store for optimum customization. Choose from a wide variety of custom mouldings ranging from solid wood to composite or even metal frames. Then decide which style of matting will best complement your project. Add a custom cutout or lettering!  Last, choose glass options with UV protection or finishes to reduce the glare to fully enhance your favorite photograph, poster, work of art, certificate, shadowbox, or canvas.
QUALITY MATERIALS
To keep our frames affordable and to support our local region, we purchase our moulding directly from a manufacturer in Lexington, NC, meaning our frames are not only made in the USA, but right here in our own state! This also means we are able to special order and receive any specialty moulding quickly if you can't find something that suits your needs in-store.
TURN AROUND TIME
Typically you can have your custom framing project back in just a few days or if you want something even faster, we stock a variety of pre-made frames in the most popular sizes for you to choose from, too. Come on by and Penny will help you find the perfect frame!
PRICING
Our frame shop delivers exceptional customer service and high-quality work at the lowest possible prices in the area. Since all of the work is done right here in our store, your precious memories and treasures never leave the building and are handled by one employee throughout the entire framing process. We even offer an additional 10% discount on our already low prices to our Facebook fans and email subscribers.
By shopping at the ECVC Frame Shop,
you are empowering people with disabilities by supporting Jobs with Purpose.
Other Services Offered at the ECVC Frame Shop
We also offer chair caning services to restore your favorite family heirlooms!
Are you looking for bulk framing options? No worries! We can handle that, too.
Visit our wholesale store here.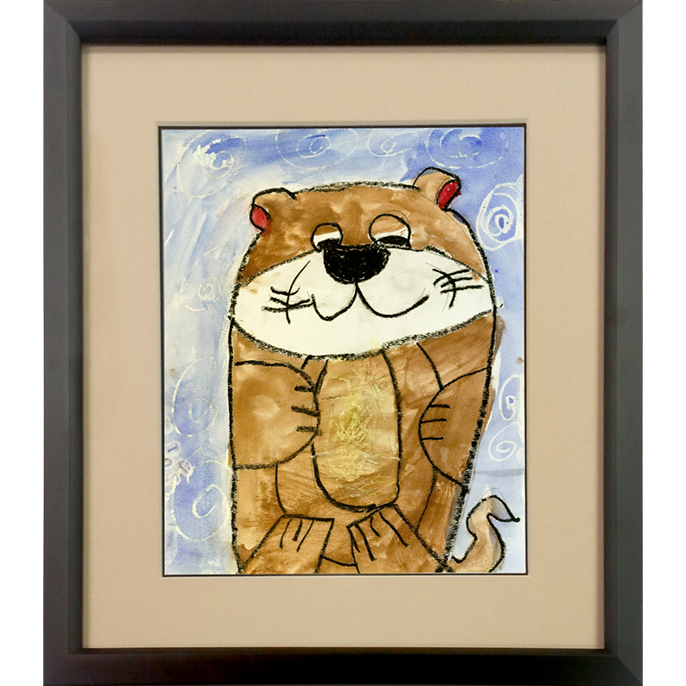 Framing your child's artwork is not only a great way to display their masterpiece, it also shows how proud you are of them!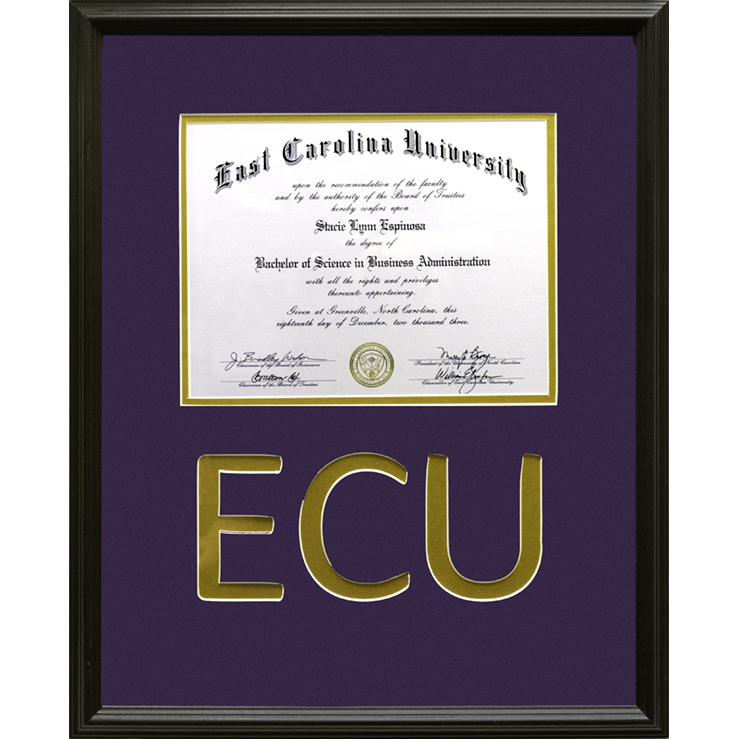 We offer custom monogramming and lettering to give your framed diploma a little extra school spirit!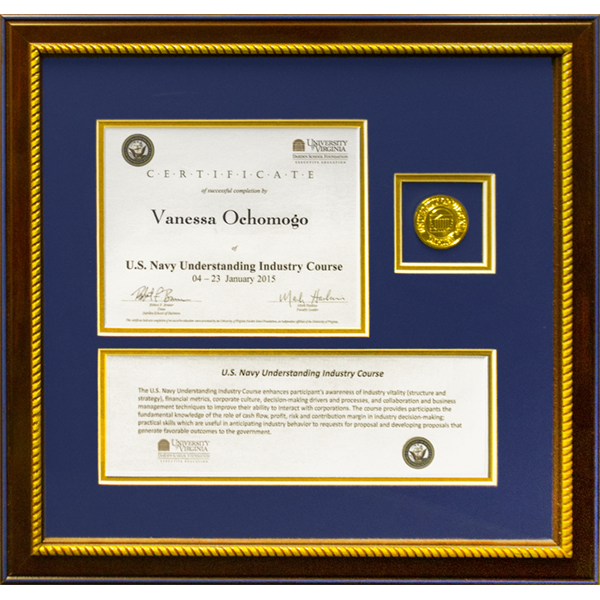 Memorialize your proudest moments with custom matting to showcase every element of your accomplishments.
A WORD FROM OUR SPECIALIST – YOU'RE IN GOOD HANDS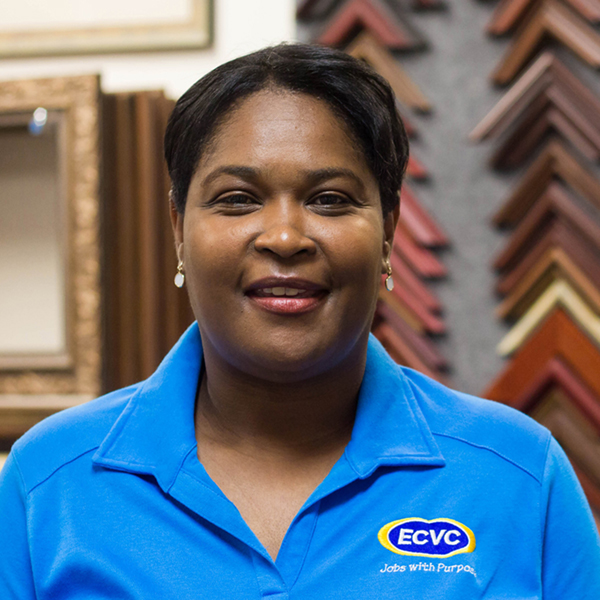 "My favorite part of my job is developing relationships with our customers and seeing the joy and raw emotion in their faces when I show them their finished pieces. It's really amazing to be able to memorialize something that means so much to someone. It's what motivates me to come to work every day with a smile and an open heart."
– Penny, ECVC Frame Shop Asst. Manager/Custom Framer
"All I can say is, "Wow!" What a wonderful job! I will be using her again and I will definitely tell others about the great quality job."
"I am very pleased with ECVC Frame Shop's services. They have FAST turn-around, friendly service, and great creativity."
"ECVC has always helped us out in a time of need! Penny is truly wonderful. Thank you so much for all you do!"
I absolutely love the quality of the work produced here, the personal service and excellent pricing. Penny is exceptional! I keep coming back!"
Memorializing a special time in life is fun and easy with the help of our custom framer, Penny. Choose from a variety of custom cut-outs and mat colors to suit any occastion.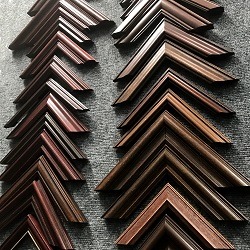 Choose from a variety of high-quality frame options made right here in NC. We offer a large assortment and affordable prices. Come by the shop today to see the options.
Grandpa's war medals deserve to be memorialized in recognition of his service. We can design the perfect display to compliment, preserve and honor his dedication to our country.
Call us today at 252-758-3239 or stop by in-store to visit with Penny and let's help you get started!