Custom Designed
Everything is cut and pieced together here in our store to give you optimum customization options. Choose from a wide variety of custom mouldings, styles of matting and personalized matte cutouts, and glass options.
SUPERIOR QUALITY
We support our local region by purchasing many of our mouldings directly from a manufacturer in Lexington, NC. This means we are able to create special orders quickly if you can't find something that suits your needs in-store.
QUICK TURN-AROUND
Typically you can have your custom framing project back in just a few days or if you want something even faster, we stock a variety of pre-made frames in the most popular sizes for you to choose from, too.
How does it work?
1. Call
Call our custom framer, Penny Hines, at (252) 758-3239. Penny has been providing exceptional service and creating beautiful custom frames for over 25 years, twelve of them being with us here at the ECVC Frame Shop.
2. Choose
Penny will walk you through all of your options and help you select the best moulding, matting and glass for your project.
3. Enjoy!
You can enjoy your beautifully framed piece knowing that you are supporting Jobs with Purpose.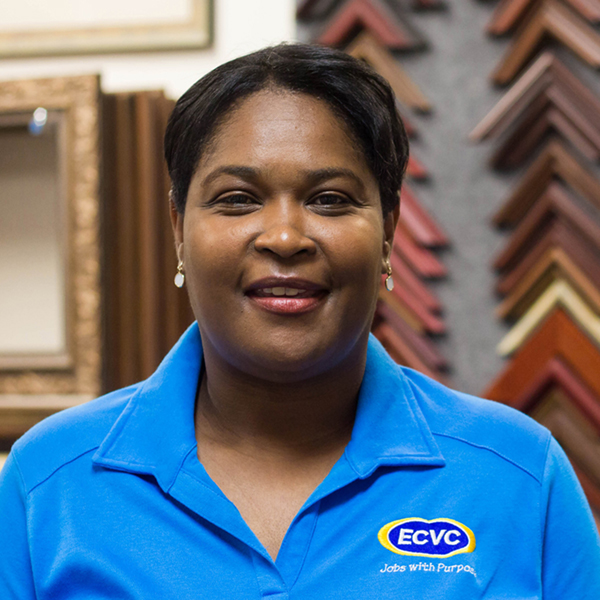 CALL US TO GET STARTED ON YOUR CUSTOM FRAMING ORDER!
252-758-3239