ECVC EMPLOYMENT SERVICES – FOR COMMUNITY JOBS
At ECVC, it's our mission to help you reach your vocational goals and find a job that fits your perfectly! Our community employees are our stars, and we want all of them to be shining examples of ideal employees wherever they are hired.
If you're ready to work together to find the rewarding job you've been looking for,
contact us today at 1-800-758-4188 for more information or click HERE to request a call-back.
ARE YOU AN EMPLOYER LOOKING TO FILL A JOB OPENING AT YOUR BUSINESS?
We'd love to partner with you! Please contact us at 252-317-3140 and tell us a little more about your needs and the available position(s) and one of our job placement coordinators will be in touch. To learn how your business can become part of our ECVC Employer Network, please visit our Employer page HERE.
ECVC EMPLOYMENT PLACEMENT PROFESSIONALS
Our team of Employment Placement Professionals (Community Employment Manager, Job Developer, Employment Specialists & Job Coaches) are vital to our program here at ECVC. This group of individuals helps us to find job placement for our employment candidates throughout our community. First and foremost, they learn about the people that they will be placing. This helps them learn the job candidate's strengths and enables them to discover their true passion to place them in a job that they will both benefit from and have the ability to contribute to. They also work closely with employers to make sure that each candidate has the training they need to be successful and match the appropriate employee to the job. They are our matchmakers and they take pride in making sure that they find the perfect fit for both our job candidates and the community employers.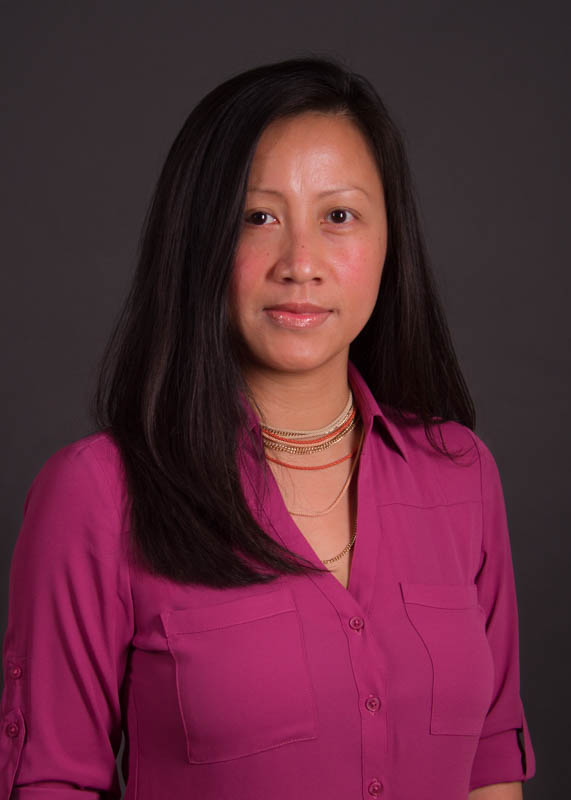 Binh Durant
Community Employment Manager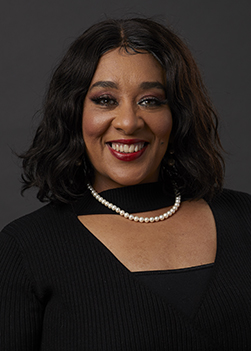 Lisa Taylor
Employment Specialist
OUR COMMUNITY EMPLOYMENT PROGRAMS
ECVC operates three primary programs designed to help individuals with disabilities achieve their vocational goals.
TRANSITIONAL PROGRAM
This program offers time-limited services, usually no more than four months, to help an individual obtain competitive employment. Specific services within this program include assessment, job readiness training, job placement assistance, and on-the-job training once employment is obtained. ECVC has a contract with the NC Division of Vocational Rehabilitation Services to provide these services. Other funding arrangements may also be accepted, e.g. workers compensation, social services, public schools, private pay, etc.
ADULT DEVELOPMENTAL & VOCATIONAL PROGRAM (ADVP)
This is a long-term program that provides ongoing work and day activities for persons with more severe disabilities. Work activities occur within ECVC's production contracts. Day activities include instruction in daily living skills, socialization, leisure skills, etc. These activities occur both within the facility and in the community. There is no time limit on enrollment. Rather, enrollment is based on client needs and preferences. ECVC has a contract with Trillium Health Resources, the local management entity representing the NC Division of Mental Health, Developmental Disabilities, and Substance Abuse Services to provide these services. Other funding arrangements may also be accepted.
SUPPORTED EMPLOYMENT
This is a long-term program that assists persons with more severe disabilities to obtain and maintain community employment. This program has two distinct service phases. The first, an intensive service phase, involves assessment, job development, placement, and one-on-one job site training. The second phase, an extended service phase, involves long-term follow-up to help with job retention. ECVC has contracts with the NC Division of Vocational-Rehabilitation Services to provide the intensive service phase and with Trillium Health Resources to provide the extended service phase. Other funding arrange-ments may also be accepted.
OUR JOB PLACEMENT RESULTS
Since 1965, we've successfully placed countless individuals into meaningful employment. Take a look at some of the organizations who have hired from ECVC.
501 Fresh • The Action Group • Aeropostle • Alliance One • Ann's House of Nuts • Aramark • Arby's • ASG • Atlantic Care, Inc. • Atlas Cleaning • Best Western • Boli's On The Boulevard • Bojangles • Burger King • Burlington Coat Factory • Candlewood Inn • Champion Fitness • Cherry's Tree Service • Christ Presbyterian Church • CiCi's Pizza • City Hotel • The City of Greenville • Comfort Inn • Cracker Barrel • Cubbie's • Daily Reflector • Domino's • FedEx • Food Lion • Golden Corral • Golden Living • Greenville Convention Center • Habitat for Humanity • Harmony House Foods • Holden Temporaries • Holiday Inn • Hope Station • International House of Pancakes (IHOP) • Jimmy John's • Kentucky Fried Chicken • Kinetic Physical Therapy • Logan's Steak House • Lowes Foods • Maxway • McDonald's • MegaForce • Mellow Mushroom • Michael's • Microtel • Minges Bottling Company • My Sister's Closet • Morgan's Tavern & Grill • New River Pottery • O'Charley's • Olive Garden • Papa John's • PCMH • Piggly Wiggly • Pizza Inn • Quality Inn • Ray Of Hope • Rep Express • Sally's Kindercare • Sam's Club • Save-A-Lot • The Sea Horse • Secure Watch • Seniors Living at Home • Sheetz • Sonic • Southern Living • Taco Bell • Target • Toy's R Us • Walgreens • Wendy's • Winslow's Tavern